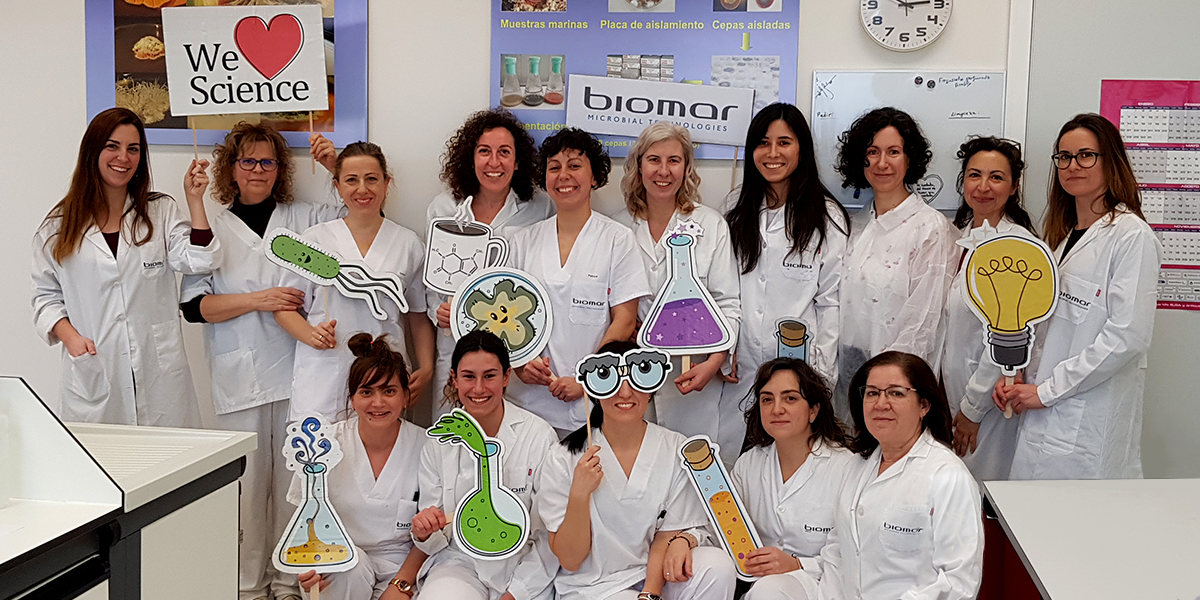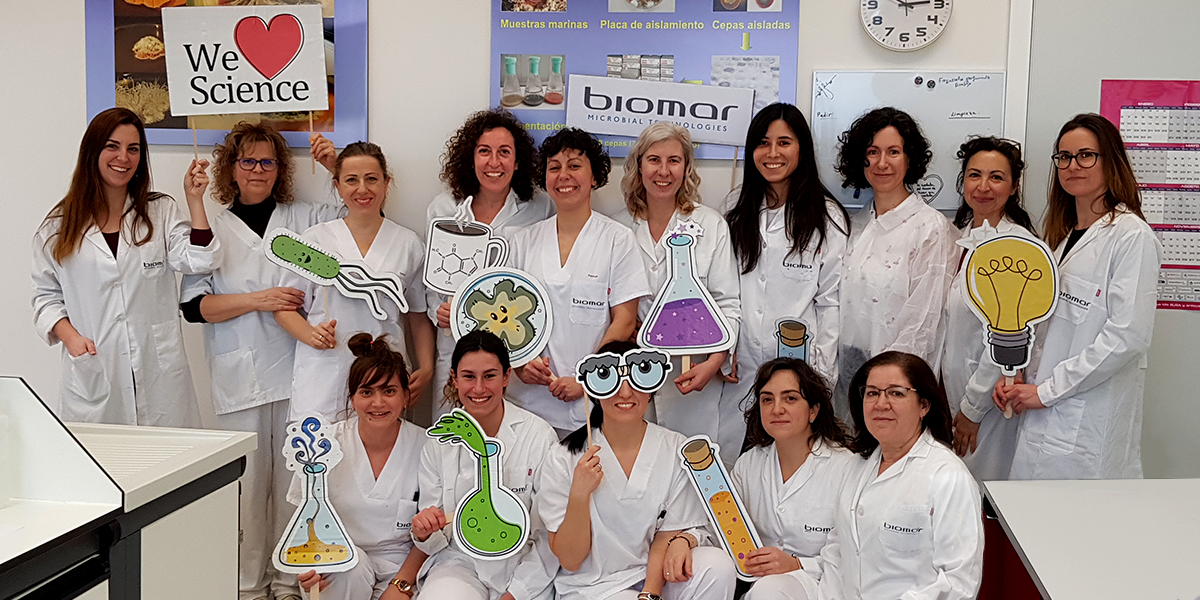 Women In Science
👩🏽👩🏼👩🏻👩👩🌍 🌊 🧫 🔬 ⚗ 🧪 🧬👩🏽👩🏻👩🏾👩🏼👩🏿
This group of fabulous women is a great representation of BiomarMT human team They explore everyday oceans biodiversity , searching for marine microorganisms capable of providing sustainable and innovative solutions for the major challenges our society is facing.
👩🏽👩🏼👩🏻👩👩🌍 🌊 🧫 🔬 ⚗ 🧪 🧬👩🏽👩🏻👩🏾👩🏼👩🏿
Este grupo de fabulosas mujeres es una buena representación del equipo humano de Biomar. Ellas exploran cada día la biodiversidad de los océanos en busca de microorganismos marinos capaces de aportar soluciones innovadoras y sostenibles a los grandes retos actuales de nuestra sociedad.

Newsletter
Sign up to get receive all our latest novelties instantaneously.